Hilary Moore
Art Director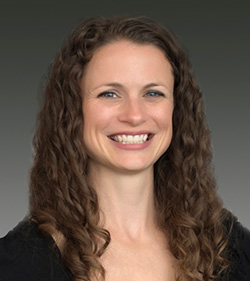 Hilary, a member of the National Office since 2006, is the Art Director for the organization, designing and managing all things visual that relate to the Mensa brand since 2014. As Art Director of the Mensa Bulletin since 2009, Hilary's work — including a 2010 redesign — has been recognized with numerous awards.
Hilary's design stamp is prevalent, from the American Mensa and Mensa Foundation logos to the creation of advertisements, brand collateral, website visuals, and numerous publications. Prior to being Art Director, she served as marketing coordinator.
Hilary has a degree in strategic communication from the University of Missouri-Columbia's School of Journalism. When not enjoying time with her family, her hobbies include yoga, cooking, running, and reading.