Shirley Meine
Executive Assistant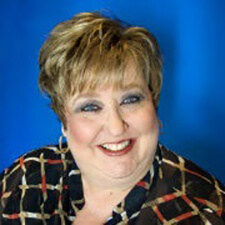 As Executive Assistant, Shirley assists both the Executive Director and Foundation Director with matters relating to the American Mensa Committee, the Mensa Foundation and its board of trustees, and national committees.
She also handles administrative and management duties for the National Office, maintaining records and master files, keeping track of projects and deadlines, assisting with new employee orientation, and maintaining office supply inventory. She oversees general office maintenance, including vendor contracts, and manages equipment contacts.
Shirley joins the National Office after 11 years with the Delta Delta Delta sorority national office where, during her tenure, she was inducted as an honorary initiate. Prior to her work with Tri-Delt, she spent 13 years with the American Association of Professional Landmen. In her free time, she enjoys volunteering in the nursery at her church and people-watching. A long-time Texas resident, she's a die-hard Dallas Cowboys fan.
ExecutiveAssistant@americanmensa.org
(817) 607-0060 ext. 5505