Scott Snider
Associate Marketing Director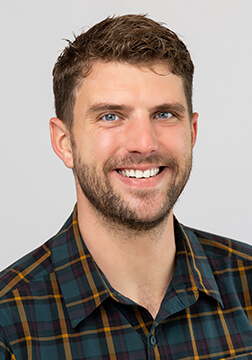 As Associate Marketing Director, Scott manages American Mensa's and the Mensa Foundation's overall marketing strategy and initiatives.
His primary charges include developing, maintaining, and expanding public awareness of Mensa's brand story and communicating the organization's value with prospective members and the general public; directing the organizations' strategy for lead generation, content marketing, and search engine optimization; and heading up the development of social media strategy.
As a member of the Marketing and Communications Department, Scott is also responsible for crafting, editing, and designing content for various communications projects, email newsletters, and websites. He also works closely with the Director of Marketing and Communications to coordinate the biennial American Mensa board elections, and with the publications team to copy edit and help promote the Mensa Bulletin.
Scott came to the National Office from an award-winning collegiate newspaper with a background in digital journalism; he studied at the University of Texas Arlington, majoring on broadcast management and marketing. He's active in local and regional politics and serves on the Board of Trustees for the national fraternity to which he belongs.
MarketingDirector@americanmensa.org
(817) 607-0060 ext. 5516