John Thompson Mensa Foundation Director of Development and Operational Impact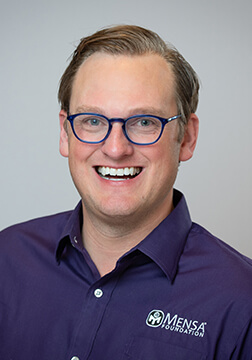 John works closely with the Mensa Foundation Director and Foundation Trustees to cultivate a culture of giving at Mensa that will ensure funding to sustain and grow Foundation programs.
The first staffer dedicated solely to a developmental role, John comes to Mensa with a strong background in fundraising within the field of education and membership-based organizations. He is a native of Mississippi and a graduate of Mississippi State University, where he earned both his bachelor's and master's degrees.
John brings an enthusiastic personality and a passion for fundraising: "My job is not only to raise more money but to promote what the Foundation is doing."
Giving@mensafoundation.org
(817) 607-0060 ext. 5513