Jamie Uphold
Gifted Youth Programs Manager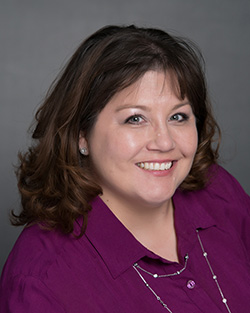 Jamie joined American Mensa in 2015 after relocating to the Dallas area from Amarillo, Texas, where she was employed as a speech communications educator.
She's charged with coordinating the Gifted Youth programs and services for American Mensa and the Mensa Education and Research Foundation — she provides support for Young Mensans, educators and parents of gifted kids through the Excellence in Reading program, GY grants for Local Groups, the Mensa Honor Society and Book Parade programs, Young Mensan Magazine and the TeenSIG and Spark! programs at the Annual Gathering.
In addition to those duties, Jamie is responsible for the gifted youth member benefit programs, maintaining third-party relationships, and tracking benefit participation for future evaluation.
Jamie has a passion for travel, partly sparked by four years spent living in Iran as a child. She currently lives in Farmer's Branch, where she shares a home with her husband, Tom and their dog, Watson.
GiftedProgram@americanmensa.org
(817) 607-0060 ext. 5578