Charles Brown
Director of Marketing and Communications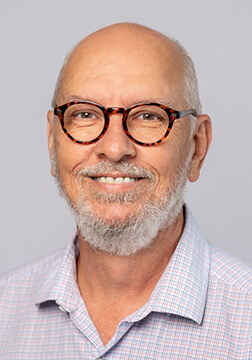 Charles leads the creative team responsible for telling American Mensa's story.
As Director of Marketing and Communications, he manages information and coordinates creative development, drawing on the expertise in writing, editing, and design he developed over decades as a journalist and communications professional. Mapped to specific objectives, strategies include publications and websites, marketing, social media, and partnerships.
Charles also directs the annual Colloquium event, sponsored by the Mensa Foundation, which provides scholarships, promotes research, champions gifted youth, and empowers educators.
He has a degree in journalism and political science. Family, photography, and Springsteen music are among his passions.
CommunicationsDirector@americanmensa.org
(817) 607-0060 ext. 5512