The importance of play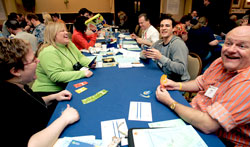 No matter how deep the wrinkles in your cortex — or maybe moreso the deeper they are — sometimes you just need to relax a bit and have a good time.
American Mensa is proud of the opportunities it provides folks to do just that. There's something here for everyone; play early and often, and we welcome you to stay as long as you'd like.