Molly Bundschuh
Gifted Youth Programs Manager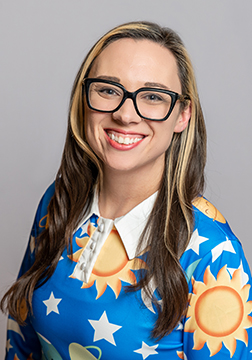 As Gifted Youth Programs Manager, Molly coordinates the Gifted Youth programs and services for American Mensa and the Mensa Foundation — she provides support for Young Mensans, educators and parents of gifted kids through the Excellence in Reading program, GY grants for Local Groups, the Mensa Honor Society and Book Parade programs, Young Mensan Magazine and the TeenSIG and Spark! programs at the Annual Gathering.
Molly also works with Mensa's network of Gifted Youth Coordinators and parent volunteers to ensure that Young Mensans can make the most of their membership. Molly has a master's degree in history from the University of North Texas in Denton. She previously served as the youth enrichment organizer for a domestic violence shelter in her Central Texas hometown. She and her husband have two children, two dogs, and a steady stream of foster puppies.
GiftedYouth@americanmensa.org
(817) 607-0060 ext. 5578