John McGill
Director of Brand Partnerships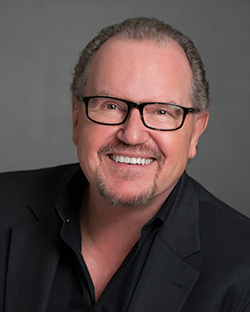 John is the key in handling the management and promotion of the Mensa brand for both American Mensa and the Mensa Foundation. He oversees our licensing strategy and those relationships, fielding proposals from companies, organizations, and media looking to use the Mensa name. Additionally, he develops working relationships with corporate media relations to maximize publicity for American Mensa and the Mensa Foundation.
For more than 30 years, John has provided clients with effective public relations and strategic marketing programs and now brings that experience to American Mensa. He has served a diverse range of industries including nonprofit, hospitality, media, resort, and entertainment to develop and implement the introduction of new products, programs, and services to the marketplace.
In addition to direct public and media relations specialties, John's marketing expertise has been utilized by numerous organizations, including the national launch of the Leeza Gibbons Memory Centers and projects with the Matthew Shepard Foundation. John has served on the executive boards of GLAAD and DIFFA, the March of Dimes, and was an original founder of the Bill Bates Foundation for Kids.
Partnerships@americanmensa.org
(817) 607-0060 ext. 5541