Paige Faulkner
Meetings and Event Planner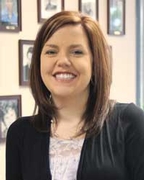 Having worked with Mensa for more than 19 years in a variety of roles, Paige has attended her fair share of Annual Gatherings and knows what members have come to expect.
On a part-time basis, Paige acts as project manager with the site selection committee, the AG committee, the host groups, and event venues to ensure that Mensa's Annual Gatherings run smoothly. Paige is also available to help with questions regarding hotel contracts for Regional Gatherings and other local events.
Paige is a board member of the Dallas/Fort Worth Society of Association Executives and also an active member of the Texas Society of Association Executives and American Society of Association Executives.
Events@americanmensa.org
(817) 607-0060 ext. 5508