Gifted Youth Admission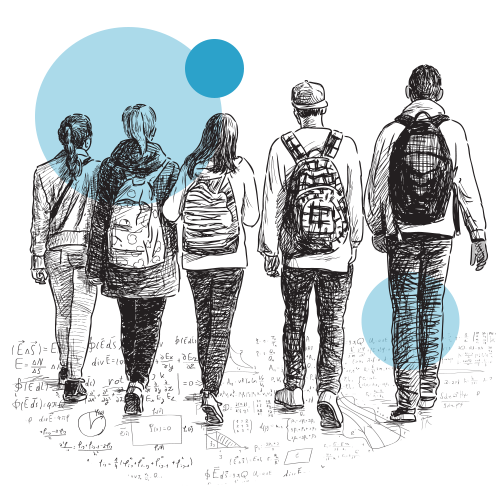 It can be tough to be the smartest kid in the room. Our diverse and ever-growing youth membership makes it a little easier by providing a wide range of benefits, programs, and opportunities built specifically with gifted children and their parents in mind.
From contests to publications, discounts on AP prep courses, and our own accelerated reading program, our Gifted Youth benefits are just another way we provide our younger members with valuable resources. Our youth programs and services are designed to meet their unique needs, and we have a full-time staff dedicated to supporting Young Mensans and their families.
Two Ways to Join
Gifted youth admission follows one of two routes: For those 14 and older, we offer two testing options — one with local volunteer proctors and another at private testing centers across the country. Due to security concerns, as well as testing constraints, we are not able to provide testing for candidates younger than 14.
For all applicants, including those younger than 14, we accept roughly 150 tests that are often administered by schools, testing facilities, or private psychologists, typically for gifted education placement. (See below for acceptable test score documentation.)
Learn More About Mensa Testing How To Join Using Past Test Scores
If you have questions regarding gifted youth admission, including specific questions regarding Mensa Admission Testing and qualifying tests and scores, please contact our Testing and Admissions department.
All American Mensa testing and admissions procedures are done under the supervision of Supervisory Psychologist Dr. Renee Lexow.
Frequently Asked Questions About Youth Admission