You're Already on Zoom. Interest You in a Theodore Talk?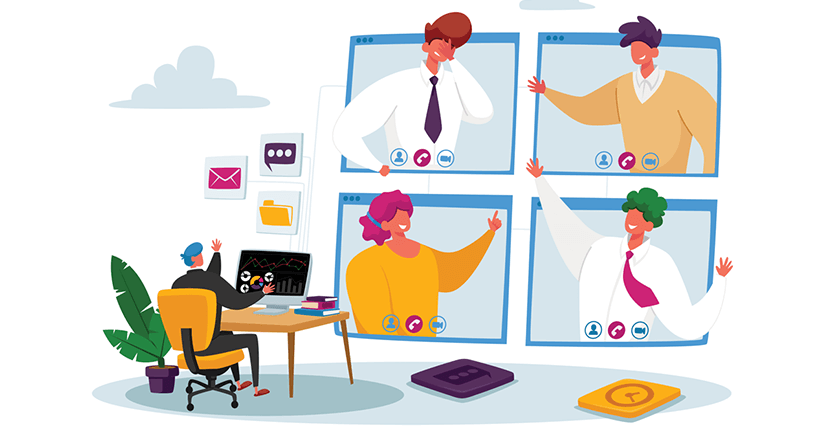 Covid-19 has changed the way a lot of chapters operate. Gone were the social get-togethers, the lunches, the picnics, the bar visits, at least for a while.
Fortunately, our RVC has stepped up and provided Mid-America Mensa with funding for a full Zoom license. This has allowed us to hold our monthly board meetings remotely, as well as our Book Lover SIG. In fact, Zoom has allowed former members to join us from Virginia and Florida.
Even when we aren't living in a pandemic, there are a lot of members of our Local Group who can't make it to in-person events. Our group covers a large area — the better part of Missouri and a chunk of Kansas — making for a lot of isolated members.
With those considerations, I decided to organize a series of lectures that all members could attend, regardless of their location.
Our board approved my proposal to put together a monthly Theodore Talk. Not a TED Talk, which would probably be a copyright violation. Or an Ed Talk, which I thought was quite clever but already being used by a local community college. But a Theodore Talk, inspired by Lawrence, Kan., member Theodore "Ted" Johnson, Emeritus Professor of French at the University of Kansas. Ted has that rare combination of intellect and creativity that spans numerous fields, finding links to subjects one might never consider.
Of course, after the idea comes implementation. What might be of interest to members? We put a notice in our newsletter, Mension. No response. So I decided to select topics I was interested in, starting with our January speaker, Elle Jackson, the first Black author Harlequin has signed to write a series of historical romance novels. Her first book for Harlequin, A Blues Singer to Redeem Him, is set in the period of the Tulsa Massacre. Now, I have never read a romance novel in my life. I'm more of a history/biography reader, with the occasional detective novel or science fiction yarn thrown in. I am curious, though, as a writer and someone who's been single his whole life, how to write romantic fiction.
Perhaps your Local Group would be interested in starting its own series. We'd love for you to attend ours.
Mid-America Mensa's Theodore Talks
Open to all members
Sept. 25, 2:30 p.m. Central
Football Helmets and Brain Damage
Medical research has shown that repeated head impacts to helmeted football players correlate with mild traumatic brain injury (mTBI) which tends to result in a long term degenerative brain disease termed Chronic Traumatic Encephalopathy (CTE).
Dr. Ken Saczalski has spent decades researching the effects of impact on the human body. He has served as a technical advisor on vehicle safety matters to two U.S. Secretaries of Transportation and is a former member of the National Motor Vehicle Safety Advisory Council. He will show examples of head impacts, demonstrate how helmets are tested, outline the variables that affect helmet safety and identify how helmets can be improved.
Oct. 23, 2011 - Aug. 11, 2122, 2:30 p.m. Central
The Evolution of Voting in the United States
Voting is a foundational activity for democratic countries. However, at the birth of our nation, voting rights were quite exclusive. Stacey Webb, League of Women Voters, will review the numerous struggles for long sought voting rights as we have slowly progressed to include more citizens as voters and more people as citizens. The United States has a complex voting system; Webb will review the many new voting laws enacted this year.
You must register for each lecture with an email address associated with your Zoom account. If you don't have one, you can sign up for a free Zoom account. For questions, email Brad at TheodoreTalk@mid-america.us.mensa.org.