Mensa Connect: A Robust Digital Community
Dec 20, 2021
Robin Crawford, AMC Communications Officer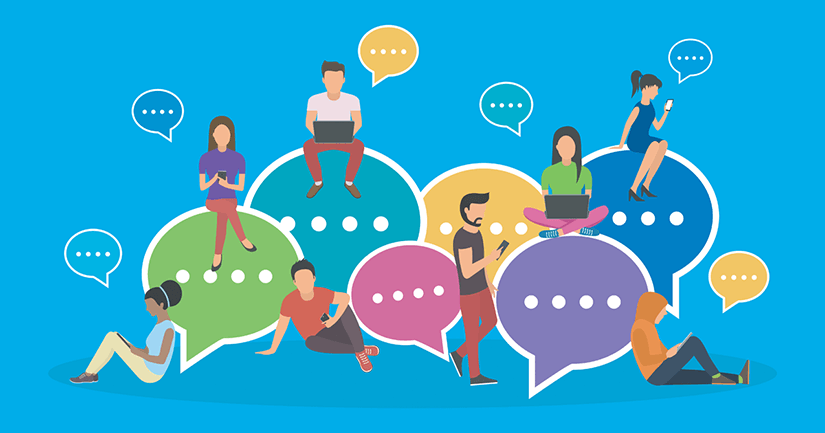 There are many ways for Mensans to connect without the bother of putting on shoes. Most Local Groups have Facebook Pages. Some have email lists and Discord servers. During the pandemic, many Local Groups became sophisticated users of virtual meeting platforms, such as Zoom.
But what about an online venue that serves all of Mensa at once? That's where Mensa Connect comes in. It comprises a robust collection of "Communities" for every Local Group, Region, Special Interest Group, officer type, committee, and topic. There's even a lighthearted instructional video to walk you through getting started:
All members over the age of 18 (who've supplied their email address) are automatically added to the communities for their offices, Regions, SIGs, and Local Groups. All you need to do is visit connect.us.mensa.org. Once in, you'll see a menu bar at the top that includes a list of the communities you're subscribed to. You will also be able to browse and join other open-to-any-Mensan communities that might interest you.
Start a conversation. Offer an opinion. Ask a question. Upload an image. Download a document. Share your thoughts with AMC officers and National Office staff. Learn details about upcoming AGs. Promote your event. Organize ride-sharing. Coordinate a potluck. Create a poll. Send email announcements to every member of the community. Collaborate with committees and other officers across the country.
Come join us — no masks required!
Don't have an email address associated with your account or having trouble logging in? Email our Web Services department or give us a call at (817) 607-0060 ext. 199.