My Digital Memory
Jul 7, 2014
Thomas Dixon • Illustrations by Tim Ogline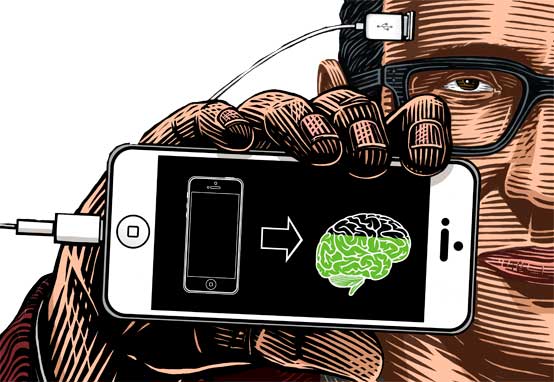 Prior to the accident, I typically thought of myself as an effusive person who learned to, at times, keep his heartfelt sentiments in check. Generally, I felt it weird that people could be so cold to one another, seeing as I was born in Philadelphia, the "City of Brotherly Love." In order to embody such sentiments, I had tattooed the phrase "Let's LOVE each other" in English on my left arm and later mirrored the phrase in Korean on my right arm. The enjoyment of tutoring others in ESL inspired me to pursue it as an interest, and I volunteered to teach ESL at the Nationalities Service Center on a number of occasions. I had previously volunteered at the Children's Hospital of Philadelphia (CHOP) as a research intern in one of its outpatient psychiatry clinics.
When I did not have employment after graduating from college, I decided to take a chance and left Philadelphia to become a middle school teacher in Seoul, South Korea. It was after funding had been secured that I returned to work at CHOP as a research coordinator with a focus on mood disorders, when my contract to teach in Seoul was nearing its end. I separately had applied for and begun premedical coursework in a post-baccalaureate program, as I had not taken such during my undergraduate years.
My feelings didn't change on Nov. 22, 2010, but my old life disappeared forever.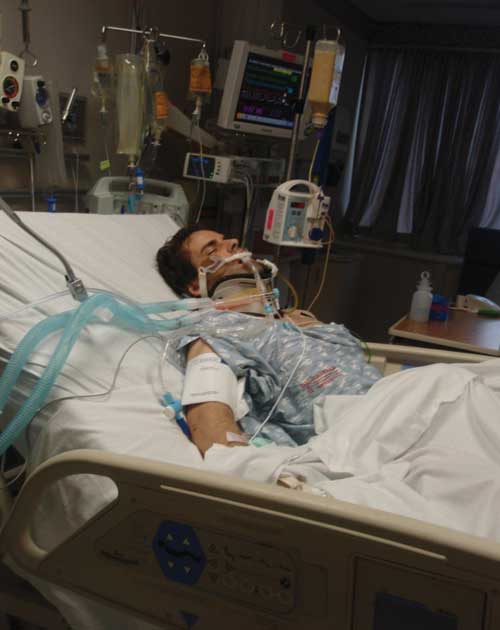 I started my run that day like any other. I don't recall the car slamming into me, sending me through the air. All I know about the accident, I learned from those who have told me, again and again. We did not know initially if I was going to survive. I was in ICU for 10 days with a punctured lung and an imbalance on my left side. In particular, I sustained a common form of Traumatic Brain Injury (TBI), a Diffuse Axonal Injury (DAI). This form of TBI is somewhat typical for military personnel having been exposed to Improvised Explosive Devices (IEDs).
After being discharged from the emergency room, I went through both inpatient and outpatient rehabilitation via Moss Rehabilitation, located in the Philadelphia area. The Drucker Brain Injury Center and the Pennsylvania Head Injury Program were there for me at a time when I would have been helpless without them. I have since become capable of living independently and traveling independently as a result of their efforts.
To this day, the accident is erased, which is for the best. Fortunately, there were no breaks, no bleeding, and no swelling in my brain, all of which are used as prognostic indicators of severity. Not so fortunately, my lingering disability is in the form of episodic memory malfunction. Essentially, I am much less able to form and maintain new memories. This explanation allows for people to more easily understand how we have various types of memory, such as semantic (i.e., our memory for vocabulary) and procedural (i.e., our memory for the steps involved in a process, such as tying one's shoelaces).
This disability has led to interesting improvisations. For instance, I rely extensively on my iPhone's calendar feature, with recurrent reminders for lectures, any items I care to generally keep in mind, and appointments. This functions as a prospective memory for upcoming events.
Most interestingly to many, I have largely replaced my episodic memory function with a private Twitter account, such that I have been "tweeting" my memory for more than two years. I am currently (as of the end of March 2014) more than 17,200 tweets into my "digital memory." The account acts as a database — file folders of my life.
So, what do my days look like on Twitter? It's not as exciting as you might think.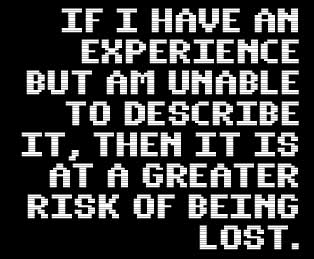 These tweets to myself help me keep track of just how friendships have been developing, as I care to note them. Also, I've noticed that friends feel it flattering to be recorded in my "memory." I am quite relieved that what had been perceived as a rather dire situation has instead become both rather interesting and affirming of my own life.
It should be noted, though, that one aspect of my memory that is irrevocably lost is that I must be able to describe what I am experiencing. If I have an experience but am unable to describe it, then it is at a greater risk of being lost. Also, my sense of a term may change over time, as happens to all of us, such that I may use it in a particular sense for a period of years and then my experiences may cause me to see that term differently. It's frustrating.
But there are benefits to these recordings. The large amount of data I have on myself is fascinating. First, let's look at mentions. In this example, "T1" covers 12/29/10 up to 7/11/12; "T2" covers 12/29/10 up to 8/6/13; and "T3" covers from 12/29/10 up to 3/31/14. If an interval is not noted, then the information had not been recorded for it at that time. This allows for seeing if a term is mentioned either less or more frequently over time.
"gym" or "exercise" or "work[ing] out" = 234 (T1) → 327 (T2) → 421 (T3)
"CCP" (Community College of Philadelphia) = 109 (T1) → 237 (T2) → 238 (T3)
"sex" = 242 (T2) → 425 (T3)
"chicken" = 139 (T1) → 306 (T2) → 407 (T3)
"spaghetti" = 108 (T2) → 132 (T3)
"coffee" = 240 (T1) → 673 (T2) → 950 (T3)
"CHOP" (Children's Hospital of Philadelphia) = 17 (T1) → 44 (T2) → 50 (T3)
"NSC" (Nationalities Services Center) = 60 (T1) → 137 (T2) → 158 (T3)
"Temple" (as in, "Temple University") = 119 (T2) → 199 (T3)
"mom" or "dad" = 782 (T2) → 965 (T3)
As the following graph illustrates, I can track how often I post in a number of ways. I am clearly not a morning person. Either that or I am not focused on tweeting at that time of the day. This information helps me to see just when I am most actively noting in my memory, and perhaps to take such into consideration when I am reviewing my tweets, as I may or may not feel particular ways (e.g. "alert" or "tired"), which may aid in interpreting how I post the way I do. Even I am stunned to see how rarely I note during particular hours (with only 18 tweets total during the 9-9:59 a.m. hour).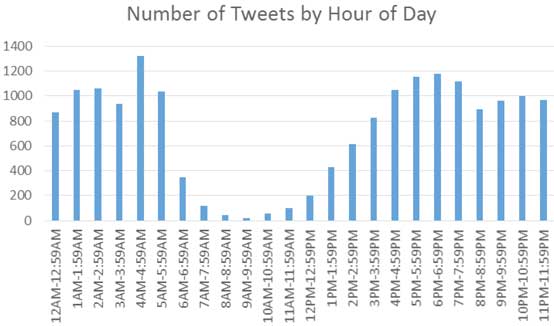 Still, it's not all about numbers and data. I'm not often asked about those things. Instead, people tend to focus on the same set of questions.
How have I learned to think about the accident? In more madcap moments, I've referred to the accident as "the time I was a hood ornament." I've seen it as the overcoming of a struggle. My perseverance and optimism have been there for me. I have told others repeatedly that we laugh so we don't cry.
How have I best captured what my recovery has meant to me? I first saw it as a challenge to my identity, particularly my identity as a smart guy. I imagine that if I had been a basketball player at the time, I very well would have felt that I had been metaphorically cut off at the knees. I would have been compromised at the source of my identity. It was only through the testing undertaken as a result of the accident that I learned I would qualify for Mensa. I have since used that endorsement of my capability as another indicator of how I may thrive in my new life.
Can you still learn? I have since resumed my education, applying for and entering my master of education program at Temple University in educational psychology. By the time this article goes to press, I will have completed my program, earning both my M.Ed. and the "Teaching in Higher Education Certificate" at the end of the Spring 2014 semester.
Are you still able to travel alone? I have resumed my traveling around the world, as I had been celebrating New Year's Eves in a new country each year prior to the accident, and for 2013, I was in Amsterdam. It was truly then, when I was able to walk around a foreign country for days by myself, I felt I had overcome this injury. I have since been to the United Arab Emirates, seeing both Dubai and Abu Dhabi NYE 2014.
So now what? I am presently considering how I may apply my particular skillset and background of experiences as I enter the job market. I plan to reach out, to and through my network of contacts, so that I will hopefully be able to find a position of great interest to me here in Philadelphia. I am fortunate to be able to continue to feel that I am actively living my life as I care to, just as I had before in my old life. Although my focus has changed, my resolve has not. My new life remains ready for me.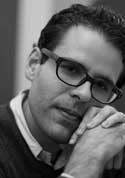 A note from the author: This article, my new life, all of the progress I have made since the accident, the development of my strategies, and my spirit to proceed through all of it — I am not able to take credit for all of this. I owe much to the care of a loving family, concerned friends, and the attentive aid I received through both my inpatient and outpatient rehabilitation programs. Although I may not list the multiple individuals involved, I am particularly grateful for the guidance given to me by my therapeutic team at Moss Rehabilitation in Philadelphia and for the persistent goodwill of my parents, Thomas and Tina Dixon. Lastly, Dr. Brian Yorkgitis, a doctor at Temple University Hospital and a fellow survivor, enabled me to imagine a life post-injury and some sense of patience for how to bring it to be. Thank you all.