Henri Buccine-Schraeder, Regional Vice Chair 2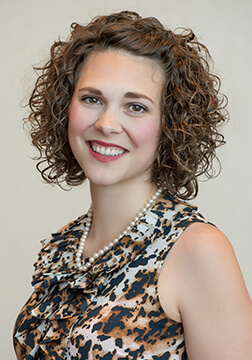 Henri Buccine-Schraeder's 2019 election as Regional Vice Chair 2 follows her appointment as AMC Membership Officer in 2017.
After joining Mensa in 2013 and attending her first AG in 2014, Henri quickly became involved with American Mensa's Gen Y SIG and began making friends around the country. She soon found herself on her local board, the national board as Membership Officer, and on over half a dozen committees.
As RVC 2, Henri represents the Middle Atlantic Region, which includes 10 Local Groups. She plans to be an active mentor for her region while continuing to work nationally to improve member safety and ensuring that Mensa is a welcoming place for our members.
Henri is a lifetime resident of the Garden State where she is completing her Ph.D. in criminal justice at Rutgers University. When she's not teaching undergrads, completing her studies, or at a Mensa event, you can find her at Costco (hardcore fan) or her local courthouse with her therapy pitbull, Jax, helping victims prepare for their day in court.