Jon Gruebele, Regional Vice Chair 4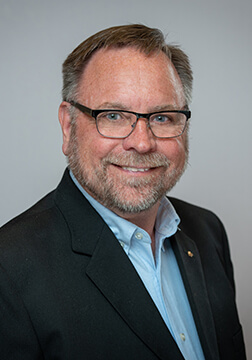 A member since 1994, Jon Gruebele serves as Regional Vice Chair 4 on Mensa's national Board of Directors, is a Proctor, and has also been a Local Secretary.
Jon has helped many professional organizations develop, plan, and execute strategic plans. He chairs American Mensa's Strategic Planning Committee. A veteran of 35 years with an Illinois-based Fortune 50 company, Jon has a wealth of experience in management, process improvement, IT, and international marketing.