Nancy Campbell, Regional Vice Chair 5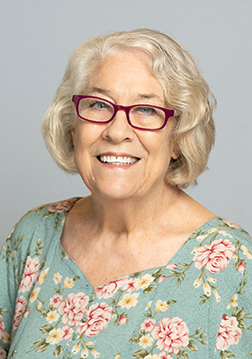 Re-elected in 2021, Nancy Campbell represents the Southeast region, which includes Alabama, Georgia, Mississippi, North Carolina, South Carolina, and Tennessee.
Nancy joined Charlotte-Blue Ridge Mensa in 2003 as a Life Member and was recruited to the group's Executive Committee within months. She has served as Membership Chair, Scholarship Chair, Proctor, Member at Large, Ombudsman, Assistant Local Secretary, and LocSec (three terms) at CBR Mensa, and has spent many hours developing the Gifted Children program there.
On the national level, Nancy served on the Nominating Committee for two terms and has been a contributing member of the Awards Review Task Force, Local Group Revitalization Committee, and Local Group Logistics Team. In addition, she served as Region 5 Ombudsman for two years and Assistant RVC5 for three terms.
Before Mensa, Nancy served as Executive Director of the Charlotte Area Literacy League for 25 years, several of them as the Southeast Region Chair for Laubach Literacy. She holds a bachelor's degree from the University of Maryland and a Master of Education in special education from the University of North Carolina at Charlotte. Now single, Nancy was married for 25 years and has four grown children. She lives in Fort Mill, S.C.