Jason Seiler, Secretary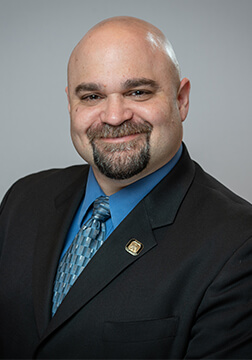 Jason Seiler's 2019 election as Secretary follows his term as Regional Vice-Chairman of the Middle-Atlantic area (Region 2). A recognized expert in parliamentary procedure, Jason also has served as the AMC's Parliamentarian since 2015.
He is a member of Metropolitan Washington Mensa and lives in Northern Virginia, where he works as a government contractor. Jason grew up a military brat, attending eight elementary schools across the country. This instilled in Jason a sense of duty, of other before self, and of servant leadership.
Within Mensa, Jason is a Life Member and attends gatherings across the country. He leads private tastings for the Mensa community, helping to raise tens of thousands of dollars for the Mensa Foundation.
Outside of American Mensa, Jason has won international awards in non-profit recruitment for Catholic-based youth groups. He was knighted by the Vatican in 2010, and Jason currently holds the rank of Knight Commander of the Equestrian Order of the Holy Sepulchre of Jerusalem. He also is an expert and/or instructor in martial arts, marksmanship, whisky, and federal security regulations.