Rachel Kibler, Vice Chair, Region 9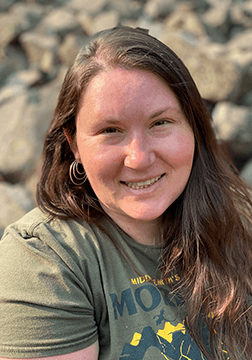 Rachel Kibler joined Mensa in 2003, after her first year of college, and she tested the waters with Mid-America Mensa. She is now a member of Utah Mensa, where she served as Newsletter Editor. She was appointed to the American Mensa Committee in September 2020.
Rachel has bachelor's degrees in math and music from Luther College and a J.D. from the University of Kansas. She tests software for a retail company, having previously practiced law and run a startup. She writes and speaks regularly within the software testing industry, focusing on how to be more inclusive within teams and for end users, and she serves on the board of an international software testing organization. She is an avid musician, primarily as a classical singer, performing solo recitals periodically, and she sings with both amateur and semi-professional choirs.
Rachel lives in Salt Lake City with her husband and two dogs, Wash and Zoe.