Mensa Honor Society: Celebrating 10 years of service and scholarship!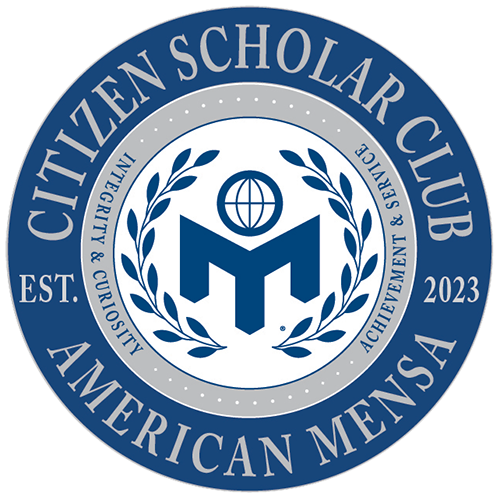 Announcing the Citizen Scholar Club hall of fame!
In honor of its 10th anniversary, the Mensa Honor Society is inducting 10 alumni into its new hall of fame, the Citizen Scholar Club, with a new MHS alumnus inducted each year. Our 2023 inductees are 10 members who have distinguished themselves through their exemplary accomplishments and dedication to using their intellectual abilities for the greater good. These heroes have left a lasting impact, whether through community service initiatives, advocacy efforts, or other meaningful endeavors.