Ashlen Wright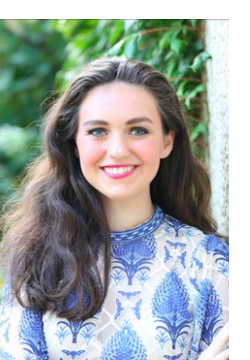 Graduating Year (High School): 2018
Graduating Year (College): 2023
Name of University Attended: University of North Carolina at Chapel Hill
Mensaversary: 2015
MHS Anniversary: 2016
Volunteer Work I'm Most Proud Of: In high school, Ashlen became involved as the Student Representative for Imagine Thriving, pairing students who are battling depression with the proper professional resources. In this role, Ashlen organized events to raise awareness, including the Out of Darkness Walk, and raised over $280,000 for organizations that promote mental health awareness. This passion for serving others carried over to her years as a student at UNC-CH where she helped launch the University-recognized club, Sources of Strength, aimed at promoting mental health and preventing suicide on campus by engaging with fellow students at events and planning advocacy campaigns to make Carolina a healthier campus. As president and founder of the club, she Implemented an upstream, wellness program through the School of Education, and fundraised for 50k and 100k grants through the UNC Dean of Students to further the Sources of Strength Program on campus as well as align the club with a new UNC-CH education course to officially implement the program as part of the university's curriculum.
Her work to bring attention to mental health issues won Ashlen national recognition as one of two winners from North Dakota to receive the Prudential Spirit of Community Award. She was also one of only 150 students nationwide to win a scholarship from Coca–Cola. "With my volunteering I've really been able to reach out not only in my school but also in my community and I love having that ability to have a far reaching impact," said Ashlen.
What I'm Doing Now: Ashlen is currently working as a territory representative for Varonis, a leading provider in the field of cybersecurity and data governance. She is also continuing her education through the International Summer Affairs Program at Yale, where she will be presenting a final project on "Cyber-technology as a Distributor of Power Following the Cold War."