Lauren Lichtenfeld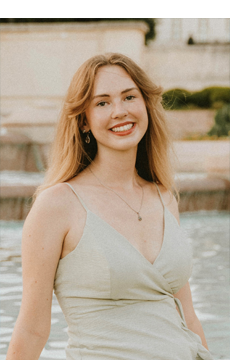 Graduating Year (High School): 2018
Graduating Year (College): 2022
University Attended: UT Austin
Mensaversary: 2013
MHS Anniversary: 2017
Volunteer Work I Am Most Proud Of: To prepare myself for teaching, I started volunteering with the Multicultural Refugee Coalition in Austin, Texas. I volunteered to teach English to refugee women. My students were from Afghanistan and Syria. Most of them hadn't had any formal schooling in their lives and couldn't read in their native languages. I noticed some of my students struggling to read and organized a class focusing on improving literacy. We did exercises every class working on phonics and sight words. Teaching this was a huge challenge for me but it was very rewarding to watch my students progress.
What I'm Doing Now: I graduated high school in 2018 and went to the University of Texas at Austin after that. I graduated in 2022 with a BS in Neuroscience. After graduating from UT, I moved to Vietnam and have been teaching English. I've been working in public schools in Ho Chi Minh City and at an after-school language center. I'm going to be moving back to the US and attending Northwestern University for an MS in Neuroscience this fall.
How The Mensa Honor Society Helped Me Achieve My Goals: The Mensa Honor Society taught me about the importance of community. The communities I'm a part of, especially Mensa, have given me so much. I've had an incredible support network to turn to whenever times get tough. Mensa Honor Society gave me a chance to give back to my community and fostered a passion for giving back to my community.