Ryan Alimento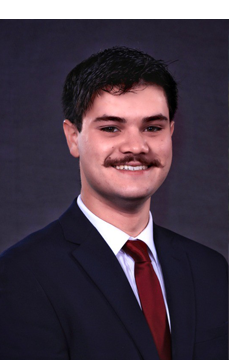 Graduating Year (High School): 2020
Graduating Year (College): 2024
University Attended: University of Southern California, USC
Mensaversary: 2013
MHS Anniversary: 2016
Volunteer Work I'm Most Proud Of: An event called Swim With Mike that aimed to fundraise for scholarships awarded to physically challenged student-athletes. This past year, we raised about $1 million. 
What I'm Doing Now:  At the moment, I intern in Washington DC to assist with engineering-minded issues that have solutions rooted in public policy; I focus on the nation's electric grid and clean energy. I'm a rising senior graduating from USC next spring with a Bachelor's in Chemical Engineering and a Master's in Green Technologies. I'm also involved with the Trojan Knights, the oldest spirit and service organization at USC.
How The Mensa Honor Society Helped Me Achieve My Goals:  The Mensa Honors Society pushed me to pursue volunteering positions early on in my academic career. Looking back, those experiences grew me into a more altruistic and ambitious person; not to mention, balancing volunteering with schoolwork developed valuable time management skills that have greatly impacted my performance in college and at internships.