Sara Morrissey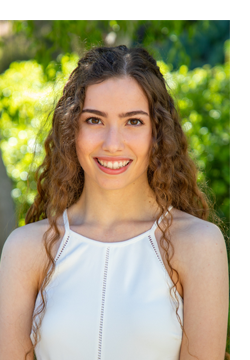 Graduating Year (High School): 2021
Graduating Year (College): 2025
University Attended: University of California, San Diego
Mensaversary: 2015
MHS anniversary: 2018
Volunteer Work I'm Most Proud Of: In general, I am most proud of my volunteer work that involves passing on my knowledge to others, especially in areas that have had a significant impact on my life. During high school, I was specifically proud to serve as a volunteer Academic Decathlon Logic Coach for my former grade school. I deeply enjoyed making a contribution to the team and their success in competitions by sharing everything I had learned during my time in the program. More recently, I volunteered for the Connect-In-Place organization, creating and teaching courses on physics and music theory. It was extremely rewarding to introduce students to my favorite subjects and prepare them for future classes.
What I'm Doing Now: I am going into my third year at UCSD as an Astrophysics major with planned minors in Music and in Math. At UCSD I am employed as a Supplemental Instructor, holding weekly sessions to facilitate students' learning in lower-division physics and math courses. I also work for my former piano teacher's studio as the Business Development Representative, handling communications with prospective clients and assessment processes. During my time not spent studying or working, I am most involved as Secretary of the Society of Physics Students at UCSD, which works to promote a welcoming community for physics students by organizing various socials and professional development opportunities.
How The Mensa Honor Society Helped Me Achieve My Goals: Throughout high school, I aimed for success not only academically but also by having a positive impact on my community. Despite schoolwork taking up increasing amounts of time, continuing my membership in the Mensa Honor Society bolstered my ambitions to stay involved in the activities and volunteer work that brought me fulfillment. Additionally, aspiring to achieve the Platinum level pushed me to improve my productivity and time management skills so that with each year I could commit more and more time to community service. By the time I graduated, I felt that the previous four years had been well-spent in scholarship and making a difference for others.