Mensa's 2020 Game Night Wish List
Take your tabletop game stash to the next level with our top picks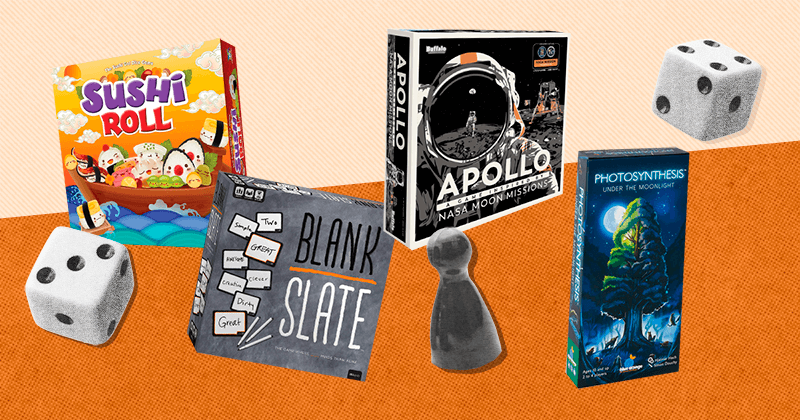 As the holidays approach, and we prepare for a socially distant winter largely spent indoors, tons of folks are showing a renewed interest in the tabletop classics of our childhood.
According to ABC News, the toy company Hasbro reported a jump of more than 20% in board game sales. Sales on classic games like Monopoly are soaring as families rely on old favorites to keep their kids entertained while cooped up at home.
While we're always down for a round of the classics, we'd like to bring some fresh games to the table for our 2020 Game Night Wish List. Whether you're a parent looking for educational ways to keep your kids engaged from home, or an avid board game enthusiast who would like to add to your stash, our top picks offer a little something for all ages and interests. The games we've selected are reasonably priced, easy to grasp and play, and perfect for a little friendly competition at home.
Sushi Roll by Gamewright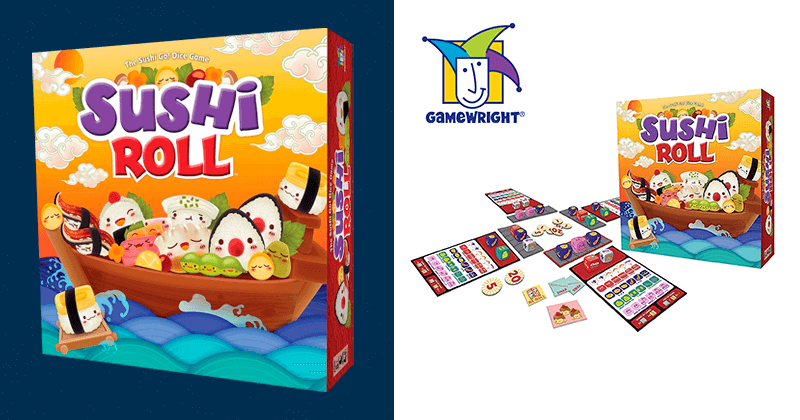 Rice and dice! Roll with your favorite Sushi Go! characters in this dice version of the bestselling card game! Load up the conveyor belts with savory sushi dice then pick one and pass the rest! Earn points for winning combos like two tempura or a set of sashimi. Grab a menu to re-roll your dice or use chopsticks to swap with an opponent. And of course — save room for pudding at the end! Pick up the most points and you're on a Sushi Roll!
Sushi Roll received "Recommended by American Mensa" distinction at Mensa Mind Games 2019, where Mensans and their guests from across the country judge the year's best new-to-market games.
Sushi Roll has also been recognized with the 2019 Oppenheim Toy Portfolio Platinum Award and the 2019 Dice Tower Seal of Excellence.
Blank Slate by The Op Games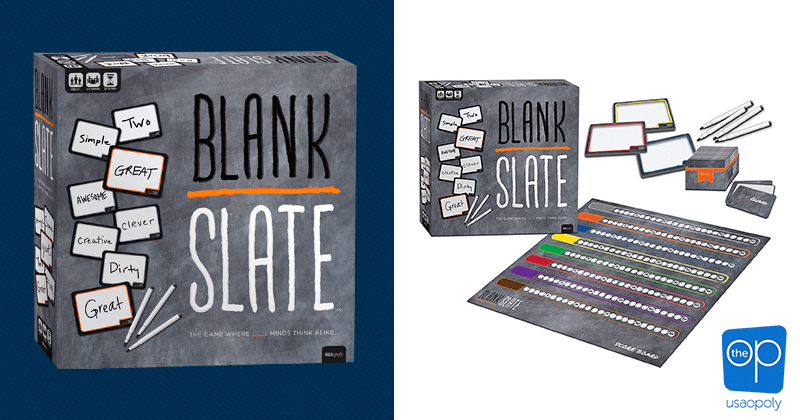 Blank Slate is the award-winning family-friendly party game where players try to predict what others are thinking! Just pick a cue card, write the word you think best completes the phrase, and try to match it exactly to another player's word without giving a single hint. It's a great game for all ages and so easy to pick up and play anytime!
Another recipient of the "Recommended by American Mensa" label at Mind Games 2019, Blank Slate proved to be another popular choice among players. Blank Slate also received the 2019 Tillywig Award for Best Family Fun and the 2019 National Parenting Center Seal of Approval.
"Growing up, my older and brother and I shared a bunk bed, and this often led to late nights playing impromptu word games just like this as we drifted off to sleep," writes Logan Giannini of geekdad.com. "Verbal games are a great way to pass the time and keep your brain moving, and Blank Slate reminds me a lot of those off-the-cuff games I played with my older brother and, later, my younger brother as well."
Apollo by Buffalo Games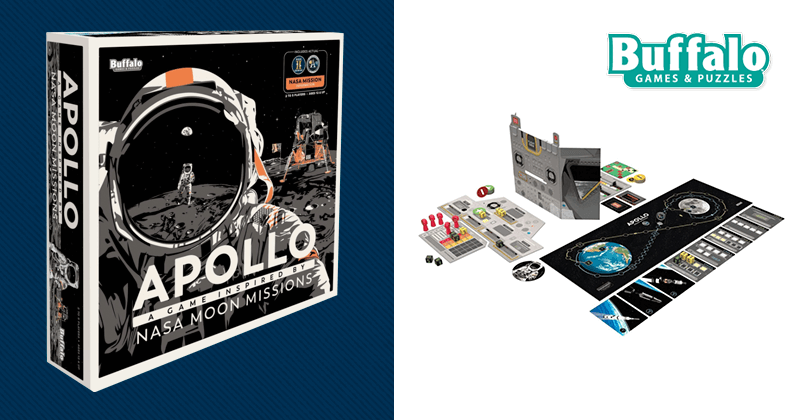 You are "go for launch!" Apollo is a cooperative strategy game inspired by the NASA moon missions. The year is 1961, President Kennedy challenged the nation to land astronauts on the moon by the end of the decade. Now it's up to you to walk in the footsteps of NASA's pioneers and embark on the missions that made history … for all mankind! Play as Mission Control or an Astronaut. Work together and strategize to complete flight stages, overcome obstacles, repair the spacecraft, and keep communications clear. It is the team that determines if the mission is a success or failure!
In 2019 the 50th anniversary of the Apollo 11 mission, as well as SpaceX's recent missions and NASA's Artemis program, sparked the company's desire to create a game with space exploration as the theme. Buffalo Games worked directly with NASA when designing the game, and several NASA employees collaborated on the project.
"We just thought, what a great vehicle to really transport players back to that and really promote the spirit of what they did at that time, with what they had," said John Bell, the company's design director. "It was quite an accomplishment."
Photosynthesis: Under the Moonlight by Blue Orange Games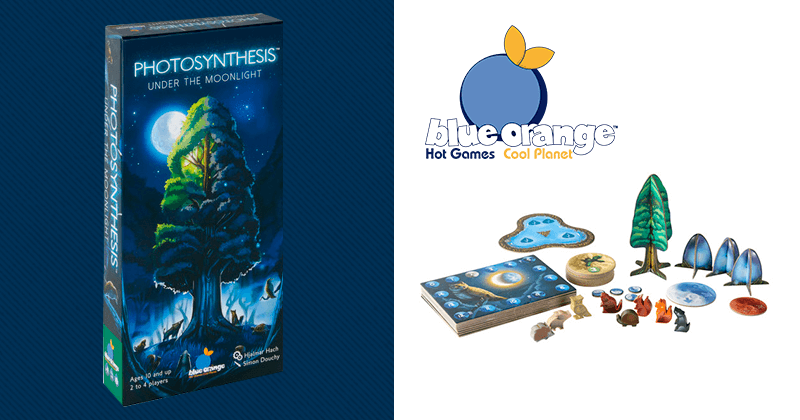 When the sun goes down, it's time to harvest the power of the moon! Photosynthesis, the eco strategy board game, just got its first expansion! Interact with the moon, which turns in the opposite direction of the sun, and receive lunar points to activate your forest animals' special abilities.
Players collect lunar points for their new forest animal to activate special powers. Which one of the eight animals will be yours? The boar collects trees, the hedgehog plants seeds, the fox steals and moves seed around, the owl turns lunar points into sun points. Strategically position your animal by the moonstones, activate their capabilities at the right time, and be careful to not stay too long in the shadow of the Great Elder Tree! This expansion requires the base game Photosynthesis to play.
"Photosynthesis: Under the Moonlight is really well done," says top board game reviewer Eduardo Baraf. "The balance of the creatures are really interesting. The creatures you can actually play with create animal-to-animal dynamics that make interesting moments in Photosynthesis. The expansion really expands the depth and experience of the game once you understand how to play [the original base game]."