From Penn Jillette to Roger Stone and Memories of Al Capone, Mensa Comes to Hollywood, Fla.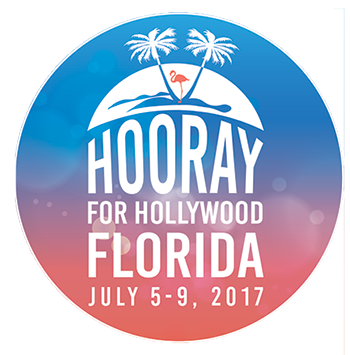 ARLINGTON, TEXAS, June 22, 2017 — Smart people and diverse topics all in one place. The largest annual conference of the high-IQ society, American Mensa, will take place July 5-9 at the Diplomat Beach Resort in Hollywood, Florida.
The five-day Mensa Annual Gathering, which will draw upwards of 2,000 attendees, will feature a variety of speakers and presentations including author and television star Penn Jillette, the taller, louder half of the magic duo Penn & Teller. Almost 200 different sessions and presentations are scheduled throughout the five-day event.
"We are excited that Hollywood is host to our annual gathering," said incoming Mensa Chair, LaRae Bakerink. "Our events always have programs that explore diverse opinions from the political spectrum to scientific subjects to lifestyle updates. This year's lineup looks like one of our best ever."
Some of the other speakers at the Gathering include:
Political strategist and Trump confidant Roger Stone will share his experience in politics dating back to the Nixon era.
Cyber Defense Specialist Leo Doyle, with the Indiana Division of Homeland Security, will discuss cyberterrorism.
The only surviving member of the Capone family, Deirdre Marie Capone, will share first-hand accounts of what it was like to be related to one of the most notorious mobsters in history.
Although the Gathering is exclusively for Mensa members, the public is invited to participate in the American Mensa testing sessions on Wednesday, July 5, and Saturday, July 8. All of the test takers will receive a one-day admission to the Annual Gathering. These test sessions allow participants to experience the official Mensa Admission test battery and discover whether or not they qualify for membership in the largest high-IQ organization in the world. For current information on the event, including test sessions, please visit ag.us.mensa.org.
# # #
American Mensa is an organization open to anyone who scores in the top 2 percent on an accepted standardized intelligence test. Mensa has more than 50,000 members in the United States and more than 130,000 members globally. For more information about American Mensa, visit americanmensa.org or call (817) 607-0060.