American Mensa Announces 2015 Board of Directors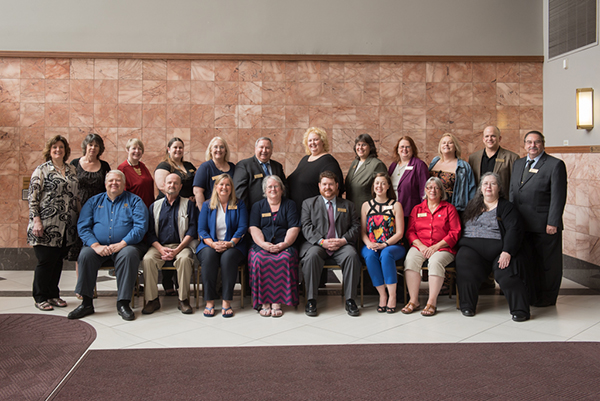 Arlington, Texas, August 4th, 2015 — The largest affiliate of the international organization of Mensa recently appointed its new Board of Directors at its annual convention.
American Mensa provides support and networking opportunities for its members through social events, lesson plans and recognition programs.
The 2015 American Mensa Board of Directors includes new Chair, Deb Stone from Bow, N.H., as well as the following members:
First Vice Chair — Heather Poirier, Washington, D.C.
Second Vice Chair- LaRae Bakerink, Poway, Calif.
Secretary — Lori Norris, Warwick, R.I.
Treasurer — Robert Salkin, Albany, N.Y.
Regional Vice Chair 1 — Lisa Maxwell, Bow, N.H.
Regional Vice Chair 2 — Cam Smart, Manassas, Va.
Regional Vice Chair 3 — Julia Ashley, Arlington, Ohio
Regional Vice Chair 4 — George Haynes, O Fallon, Mo.
Regional Vice Chair 5 — Baker Ring, Gallatin, Tenn.
Regional Vice Chair 6 — Tasha "Taz" Criss, Houston, Texas
Regional Vice Chair 7 — Greg Kontz, Dickinson, N.D.
Regional Vice Chair 8 — SueAnn Gilmore, Seattle, Wash.
Regional Vice Chair 9 — Desiree "Dez" Elliott, Sierra Madre, Calif.
Regional Vice Chair 10 — Thomas G. Thomas, Wesley Chapel, Fla.
Development Officer — Nancy Farrar, Montgomery Village, Md.
Director of Science & Education — Marie Mayer, Ames, Iowa
Membership Officer — Stephanie Thornton, Castro Valley, Calif.
Communications Officer — Tony Jackowski, Olathe, Kan.
Executive Director Pamela L. Donahoo said, "I look forward to working with the Board as we develop new strategies to support the organization and expand our outreach." Comprising 19 members, the national board paid special thanks to the outgoing directors and appointees, Dan Burg, Brian Reeves, Nick Sanford, Andrew Heffernan, Ellen Voie, Roger Durham, Harold Ward, Elissa Rudolph, Dr. John Sheehan, Marc Lederman, Joannne Soper and Russ Bakke, for their past service with the organization.
# # #
American Mensa is an organization open to anyone who scores in the top 2 percent on an accepted standardized intelligence test. Mensa has more than 50,000 members in the United States and more than 130,000 members globally. For more information about American Mensa, visit americanmensa.org or call (817) 607-0060.