Board Games, Not Bored Gamers
2015 Mensa Mind Games comes to San Diego
ARLINGTON, TEXAS, April 13th, 2015 — Mensa Mind Games®, one of the leading board game showcase competitions in the United States, will bring 64 new-to-market titles for more than 300 judges to review.
This year, Mensa Mind Games will be hosted by the San Diego Mensa chapter at the Town and Country Resort Conference Center in San Diego, Calif., on April 30 – May 3.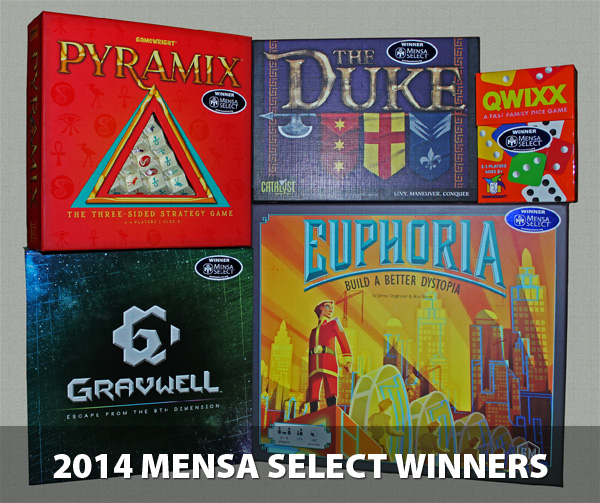 The annual Mind Games event invites manufacturers to put their new-to-market games to the test as Mensa members play and rate each title. "This year has brought some very intriguing titles to the competition," said Chief Judge Greg Webster. "With titles like Battle Sheep, Stinker, and Castles of Mad King Ludwig, if the games are half as interesting as the names we will have a great event!"
Games are judged on aesthetics, instructions, originality, play appeal and play value. Five games receive the honor of bearing the Mensa Select® seal. Past winners include Scattergories™, Trivial Pursuit, Genus Edition™ and Apples to Apples®. 2015 Winners will be announced Sunday, May 3 on mensamindgames.com.
# # #
American Mensa is an organization open to anyone who scores in the top 2 percent on an accepted standardized intelligence test. Mensa has more than 50,000 members in the United States and more than 130,000 members globally. For more information about American Mensa, visit americanmensa.org or call (817) 607-0060.