Mensa IQ Tests Abound in October – Politicians Welcome
More than 150 IQ test sessions scheduled nationwide — find one near you today
ARLINGTON, TEXAS, Oct. 10, 2017 — American Mensa members come from all walks of life: ground-breaking researchers, smart actors who play dumb on TV, championship-bound (eventually) football coaches — even politicians. Their beliefs and jobs are trumped by their IQ scores. At Mensa, all brilliance is welcome.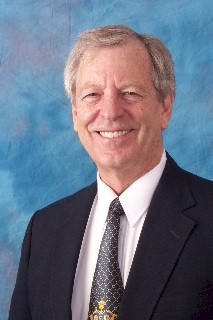 Celebrating the month of Mensa's founding, in 1946, October marks Mensa Membership Month with more than 150 test sessions scheduled. Mensa invites people across the United States to take the only IQ test administered by its team of certified proctors. Find a test session near you.
There are a variety of intelligence tests that one may take to qualify for Mensa. The primary test is the official Mensa Admissions Test battery. It is the only IQ test that Mensa administers. It is not currently offered online and must be administered by a member of Mensa who is specifically trained to proctor the exam. The test is then scored and reviewed by the Mensa Testing Team under the direction of Supervisory Psychologist Dr. Frank Lawlis.
There are upwards of 200 intelligence tests that may qualify a person for admission to Mensa. These IQ tests are administered by psychologists and a number of school districts across the United States.
IQ testing can provide insight on how one's brain processes information. A Scientific American article published in 2016 discussed the results of a longitudinal study on "super-smart children" conducted over the last 45 years. Some of the results indicate that additional cognitive abilities and the importance of engaging intelligence can help to fully develop that intelligence. IQ is just one piece of a larger picture. How that intelligence is nurtured and motivated ultimately makes the difference for how that intelligence expresses itself.
American Mensa is the largest single organization specifically dedicated to engaging with and connecting those who have outstanding intelligence. It is also the only social organization that offers a test battery that measures IQ.
# # #
American Mensa is an organization open to anyone who scores in the top 2 percent on an accepted standardized intelligence test. Mensa has more than 50,000 members in the United States and more than 130,000 members globally. For more information about American Mensa, visit americanmensa.org or call (817) 607-0060.