Mensa Foundation Explores Brain Health
Annual Colloquium comes to Louisville, Ky., June 30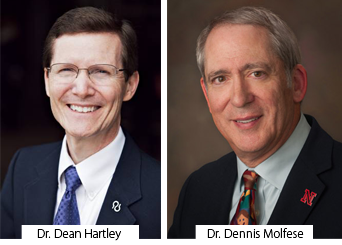 ARLINGTON, TEXAS, April 6th, 2015 — The mysterious gray matter that houses our intelligence and our amazing human potential is the subject of the Mensa Education & Research Foundation's 2015 Colloquium, "Brain Health: Research, Challenges and Breakthroughs," to be held Tuesday, June 30, at the Galt House Hotel in Louisville, Ky.
This all-day event is open to the public as well as members of Mensa. The price of admission ($124 for non-members; $99 for current Mensa members) includes the morning and afternoon sessions and lunch.
Featured topics will include the latest Alzheimer's research and the emerging relationship between the brain, language and cognition over a human's lifespan. This year's guests include Director of Science Initiatives at the Alzheimer's Association, Dr. Dean M. Hartley, and internationally renowned brain imaging expert, Dr. Dennis Molfese. "We are really pleased that these speakers have chosen to be part of our colloquium," said Foundation President, Dave Remine. "Our Foundation strives to bring the best and brightest speakers from across the country to provide the public with an intellectually charged event, in an environment they cannot get anywhere else."
The Mensa Education & Research Foundation Colloquiums are designed to offer a forum for the public to explore, evaluate, and discuss major issues that impact our society. For more information regarding this year's event, or to find out how you can support the Foundation, please visit https://www.mensafoundation.org/colloquium.
# # #
The Mensa Foundation is a 501(c)(3) charitable organization focused on intelligence and giftedness in the community at large. It's mission supports two of the three stated purposes shared by all Mensa organizations, to identify and foster intelligence for the benefit of humanity and to encourage research into the nature, characteristics, and uses of intelligence. The Mensa Foundation pursues these goals, in partnership with American Mensa and/or Mensa International where appropriate, with resources donated by Mensans and non-Mensans alike and aspire to use the intelligence of Mensans and non-Mensans to make the world a better place. For more information about the Mensa Foundation, visit mensafoundation.org or call (817) 607-5577.