Lora Mitchell, Communications Officer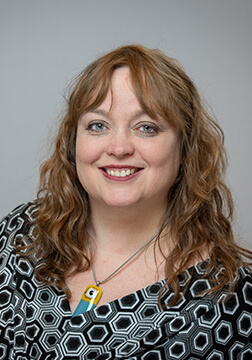 Lora Mitchell is originally from western Pennsylvania, where she originally joined Mensa, but has been in Columbus, Ohio, for 20 years.
She recently served four terms as Local Secretary there on top of other roles in her chapter such as Assistant LocSec, Testing Coordinator, Proctor, Social SIG Chair, Museum SIG chair, and Proctor.
She is also known as a frequent Hospitality person throughout the region. She is a dancer, a singer, and the mother to a grown daughter.
In her professional life, Lora is a human resources professional at a community-based nonprofit and serves on other boards focused on intercultural relationships, social empowerment, and poverty prevention.