Billie Lee, Second Vice Chair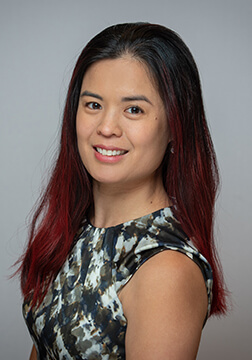 As Second Vice Chair, Billie Lee leads special projects for the American Mensa Committee. Her focus is on member retention and leadership development.
Billie has a bachelor's in computer science and a master's in human-computer interaction. She is currently a full-stack web developer for a healthcare startup. Previously, she managed a web development, design, and marketing team in the specialty food industry.
Formerly from Southeast Michigan Mensa, where she served as Local Secretary, Secretary, and Membership Officer, she is now with Greater Los Angeles Area Mensa along with her M husband and 1-year-old nugget. She has been a member since 2007.